Stronger together
In conflict zones, after natural disasters and during epidemics, Médicins sans frontières (MSF) provides medical aid to millions of people who would otherwise be left alone to die from their illnesses or injuries. They also report on the plight of our patients worldwide and make their situation public. Especially when they have hardly been heard so far. For what they do, they received the Nobel Peace Prize in 1999.
Doctors of the World is active worldwide – in emergency aid in countries such as Syria as well as in development aid with more long-term projects. They primarily care for children and women in need, people without access to healthcare, and are involved in refugee aid. In Germany, they also provide medical care and counseling for people without health insurance. Doctors of the World stands up for human rights and documents violations of them.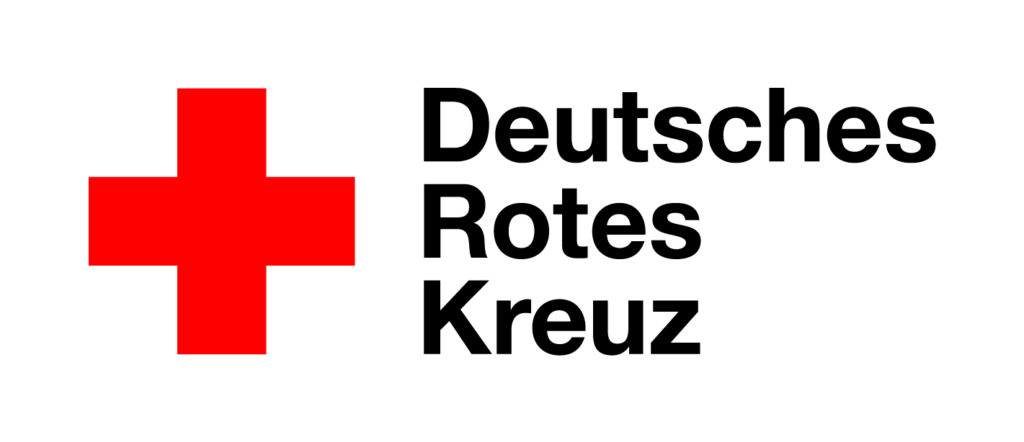 With 192 National Societies, the international Red Cross and Red Crescent Movement is the largest humanitarian organization in the world. The German Red Cross is part of this worldwide community, which for more than 150 years has provided comprehensive assistance to people in conflict situations, disasters and health or social emergencies, based solely on the degree of need.
The Berlin Chamber of Physicians is the professional representative body for all of Berlin's approximately 34,000 doctors. It has the status of a public corporation (KdöR). It carries out state tasks in self-administration. The framework for the activities of the chamber is defined by the Berlin Medical Professions Chamber Act; the supervisory authority is the Senate Department for Science, Health, Care and Equality.
This year in cooperation with
Help – Hilfe zur Selbsthilfe
Based on the principle of assistance towards self-reliance, Help – Hilfe zur Selbsthilfe has been providing principled humanitarian relief since 1981, while at the same time being committed to the long-term fight against poverty, hunger and diseases. Placing great emphasis on local humanitarian action and long-term partnerships with 70 regional and local partner organizations, Help is currently active in more than 20 countries across the globe.
NOHA – Network on Humanitarian Action
The Network on Humanitarian Action is an international association of universities that aims to enhance professionalism in the humanitarian sector through education & training, research & publications, and projects.
CHC – Center for Humanitarian Change
The Centre for Humanitarian Change (CHC) is a humanitarian think tank based in East Africa that seeks to improve outcomes for people in fragile and conflict affected areas by redefining the aid model. Strengthening the adaptive and learning capacity of the aid system and using evidence of What Works locally helps us to break down system-wide barriers to using systems thinking and context specific approaches.
The CHC has taken on the role of our knowledge partner, assisting us in a thorough analysis of prevailing biases. Through their support, we aim to liberate the congress from deeply ingrained perspectives and foster a more open and critical approach.
The inclusion and access measures of this year's congress are in partnership with Handicap International e.V.
We strive to make this event as accessible and inclusive as possible to ensure that all participants and stakeholders, with and without disabilities, can actively participate. The event venue has an accessible entrance, reception area, seminar rooms and bathrooms. The congress will have live captions in English in the Münzenbergsaal and translations into French and Spanish (for the online audience). The agenda of the event will also be available as an accessible PDF.
While we have tried to be mindful of specific requirements, please contact us if you require reasonable accommodation to participate in our event.
Handicap International / Humanity & Inclusion (HI) is a non-profit organisation for humanitarian action and development assistance, active in over 60 countries around the world. We strive at improving the situation of persons with disabilities in a sustainable way and support those in need of specific protection.
Within our project "Phase 3 – Leave no one behind!", we support the congress by providing specific guidance and resources to make the event as accessible as possible. Our project focuses on mainstreaming disability in global and local humanitarian action, following the Inter-Agency Standing Committee's (IASC) Guidelines on Inclusion of Persons with Disabilities in Humanitarian Action.